OUR TEAM

K.J. Cardinal
Co-Founder
kj@packnetwork.com
Cardinal first started graphic design and website development as a student at Northeastern University, working three years in the sports information department before graduating in 2003. Cardinal took his skills to the America East Conference, where he brought all print and web projects in-house and rose to the position of Assistant Commissioner for Communications. He co-founded Pack Network with Adam Polgreen in June 2007. Cardinal, a native of Farmington, N.H., returned to his hometown in June of 2013 with his wife Angie and three children, Anna, Leo and Samantha.

Adam Polgreen
Co-Founder
adam@packnetwork.com
Polgreen spent 11 years at Northeastern University before co-founding Pack Network. A 1996 NU graduate, Polgreen worked for seven years in the athletic department and in 2001 was named Sports Information Director and Assistant Athletic Director. Two years later, he became the university's Associate Director of Web Services. Polgreen would become the lead developer for a two-year project that culminated with a campus-wide shift to a new content management system. A native of Binghamton, N.Y., Polgreen has lived in Boston for 25 years. He and wife Holly have two children, Katie and Sam.

Norm Harnick
Senior Production Director
norm@packnetwork.com
Harnick came to Pack Network in 2007 and now serves as Senior Production Director, overseeing the details and logistics of Pack Network's premier video productions as well as various other video projects. After graduating from Indiana University in 2005 with a bachelor's degree in Sports Communication, Harnick worked for the IU Sports Marketing Department. He then became Assistant Sports Information Director at Emporia State. Harnick is a native of Lincoln, R.I.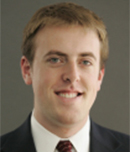 Brad Kasnet
Production Director
brad@packnetwork.com
Kasnet came to Pack Network in 2011 and serves as Production Director, managing various video production and web projects. Previously he was a member of the athletic communications staff at Boston University. Before joining the staff at BU, Kasnet spent two years as the assistant director of sports information at Bentley. A native of Exeter, N.H., Kasnet graduated in 2005 from Colby College, where he served as a radio broadcaster for the White Mules' baseball and softball teams.

Jared Fieldsend
Production Director
jared@packnetwork.com
Fieldsend joined Pack Network in 2015 and serves as Production Director. After graduating from Thomas College (Waterville, Maine) in 2010 with a bachelor's degree in Sports Management and MBA, Fieldsend worked at the University of New Hampshire as Director of UNH Wildcat Productions. While at UNH, he oversaw the athletic department's production of live video streaming, on-demand video, video replay for use by officials and televised games. Fieldsend is a native of Somersworth, N.H.

Alec Palmer
Assistant Production Director/Camera Operator
alec@packnetwork.com
Palmer came to Pack Network in 2011 as a Production Assistant and now serves as an Assistant Production Director and Camera Operator. Palmer is an expert in the setup and delivery of Pack Network productions, from small events to the most complicated premier Pack productions. A 2009 McDaniel College graduate, Palmer majored in Communications with a minor in Film and Video Studies. Palmer is a native of Bolton, Mass., and currently resides in Rockport, Mass.
Tom Casanova
Production Assistant/Camera Operator
tom@packnetwork.com
James Kent
Production Assistant/Camera Operator
jameskent@packnetwork.com

SUPPORT STAFF
Customer Service Coordinator:
Samantha Lewis
Production Support:
Jake Strickland
Dan Tierney